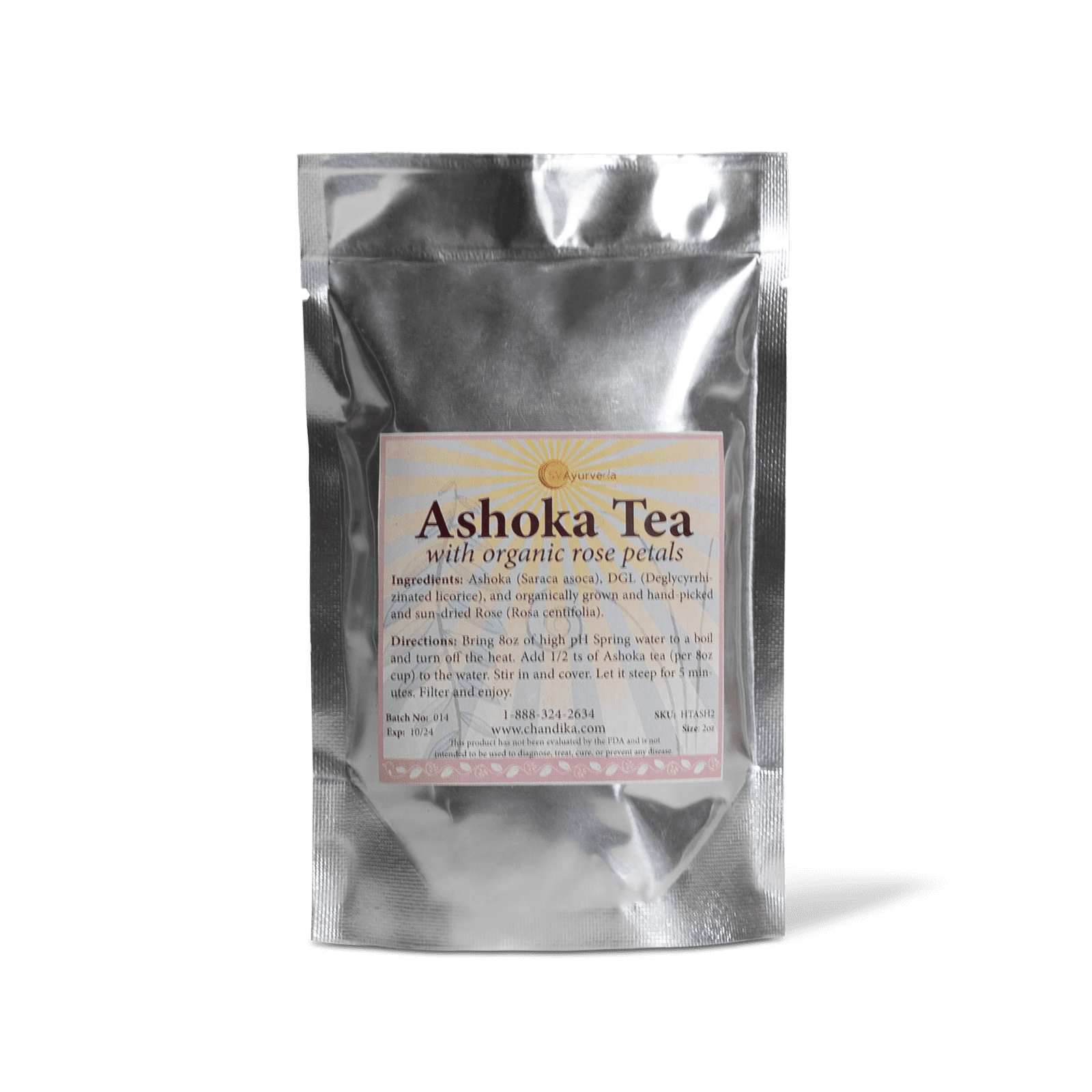 Ashoka Tea
-
Ashoka in Sanskrit means "free from sorrow." This herb helps us release grief, sadness and other heavy emotions. Additionally, ashoka is known to support the female reproductive system by promoting healing of the uterine, endometrial and ovarian tissues. This ashoka tea blend is cooling and heart opening. On the menu at Divya's Kitchen we call it "Heart-Opening Tea."
Contains 2 oz.
In stock
ASHOKA TEA
I FIRST HAD THIS TEA WHEN VISITING DIVYA'S RESTAURANT - IT WAS SO WONDERFUL I ORDERED IT - SINCE HAVE REFERENCED THIS TO SO MANY PEOPLE! IT TRULY DOES OPEN YOUR HEART, RELIEVE STRESS AND ANXIETY AND CHANGES YOUR LIFE! I HIGHLY RECOMMEND THIS TEA
Heart warming
I love to have a cup after a long day. It calms the mind and soothe the heart
I also think you should put your star rating left to right! I almost gave you 1 star instead of 5!
Soothing
This tea has a subtle fragrance and flavor of rose petals. Absolutely soothing delicious!
Items For A Happy Kitchen
Items For A Happy Kitchen