ABOUT
Welcome to Divya's
Divya's is on a mission to help people find joy, nourishment and balance through food. Based in Ayurvedic principles and cooking techniques, Divya's includes culinary education, a suite of good-for-you packaged foods, a plant-based restaurant in New York City, and a series of best-selling cookbooks written by founder and executive chef Divya Alter.
Our Story
Divya's began in 2009, when Chef Divya Alter and her husband Prentiss founded Bhagavat Life, where they offered seasonal cooking classes rooted in the ancient wisdom of Ayurveda. In 2015, they expanded their offerings to include America's first Ayurvedic culinary training program.
Inspired by the overwhelming success of their classes, and the growing popularity of Ayurveda in America, in 2016 they opened Divya's Kitchen, a full-service restaurant in Manhattan's lower east side neighborhood. A year later Divya published her first, now best-selling cookbook What to Eat for How You Feel along with introducing their new line of good-for-you packaged foods.
Explore Divya's
Divya's Kitchen
At Divya's Kitchen, our plant-based restaurant in New York's lower east side, we create food for those who cherish real, vibrant flavors, made beautiful through five simple ideas: how food tastes, feels, acts, transforms, and heals. By applying Ayurvedic principles to the world's great cuisines, we offer meals that are delicious, balancing and designed to help you feel your best.
SEE DIVYA'S KITCHEN
Shop
Bring the wisdom of Ayurveda to your home kitchen with our good-for-you packaged meals, ingredients, and staples. Our one-pot meals – including kitcharis and soups – are ready in 20 minutes, and can be tailored for the seasons, as well as your personal body type/digestion. We also carry essentials like Soma Salt, house-made cultured ghee, and a variety of Ayurvedic teas, supplements and digestive spice-blends.
GO TO SHOP
Cookbook
In What to Eat for How You Feel, Chef Divya Alter explains how to create flavorful, seasonal meals using the ancient wisdom of Ayurveda. With food combinations, methods of preparation, and healing spices customized for individual needs, this is an inspirational guide to achieving optimal health through a personalized way of living and eating.
Featuring over 100 recipes for breakfasts, soups, salads, main dishes, one-pot meals, treats, and beverages in three seasonal-based chapters, the book includes an ingredient guide along with recipes for staples such as cultured ghee, fresh cheese, yogurt, nondairy milk alternatives, dressings, chutneys, and spice blends.
Alter offers practical ways to bridge the ancient wisdom of food with modern living beyond the boundaries of India. Dishes such as Asian-style Stir-Fried Red and Black Rice, Italian-style Spinach Risotto, and French-style Braised Root Vegetables are accessible to all and carry the healing benefits of Ayurvedic cooking.
VIEW COOKBOOK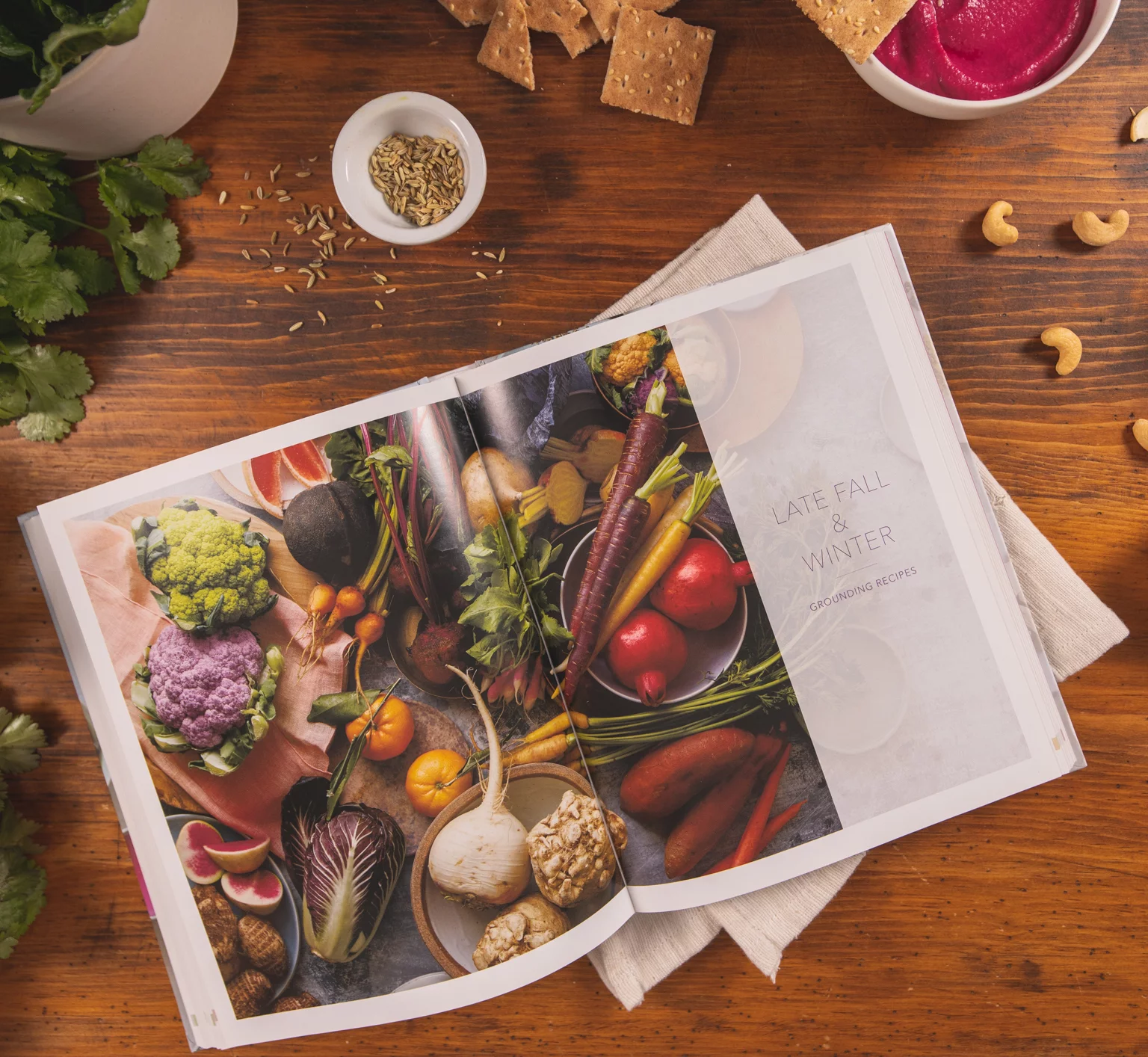 Experiences
Divya's offers a range of experiences, from drop-off catering to bespoke events. Whether it's a private dinner at our restaurant Divya's Kitchen, or a day of wellness at the office, we specialize in bringing the spirit of Ayurveda–joy, inspiration, nourishment and community–to any special occasion.
Learn More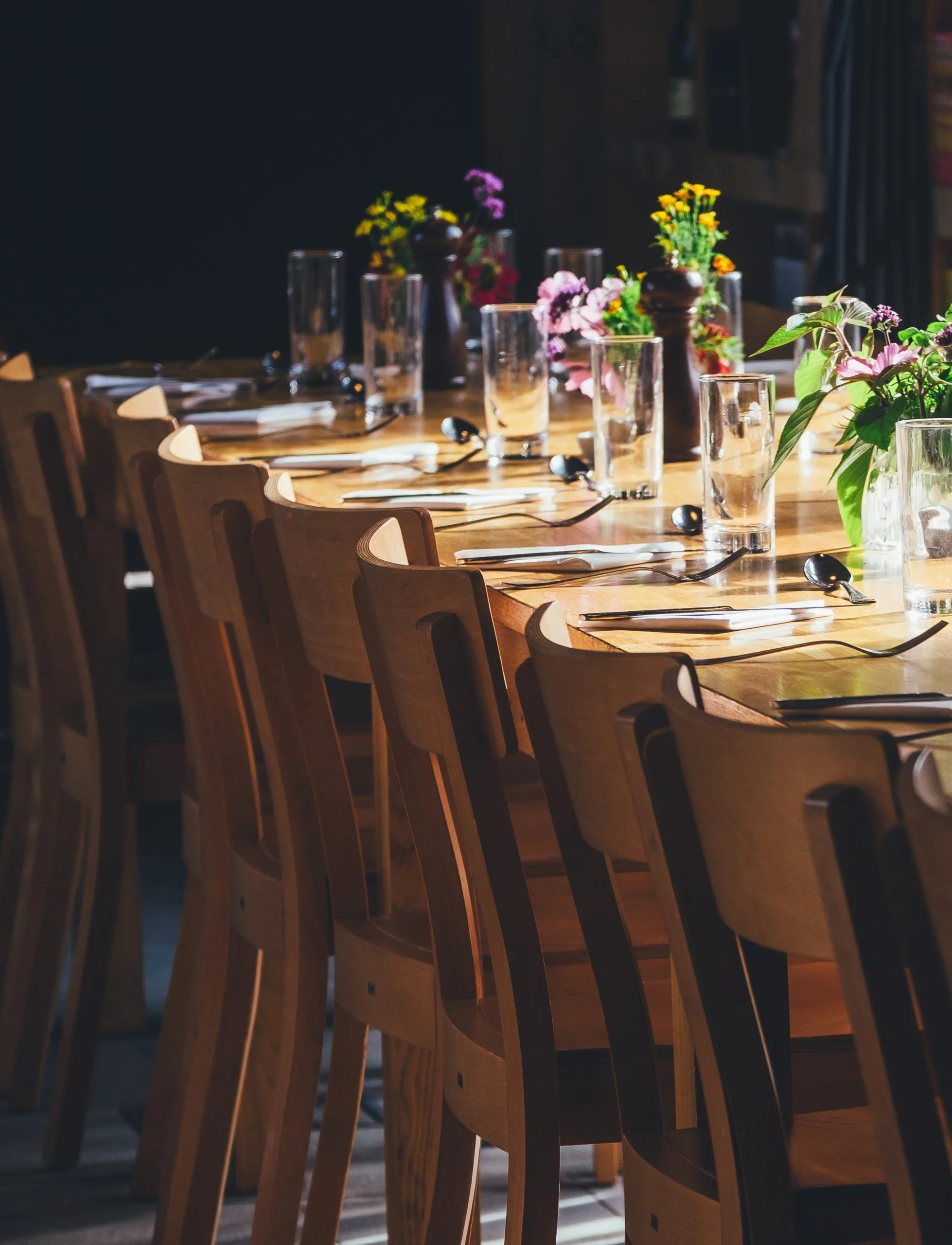 School
In 2009, Divya and her husband Prentiss founded Bhagavat Life – a center for teaching healthy, conscious cooking rooted in Ayurveda. It began as a series of small classes but quickly grew as word spread about Divya's unique vision and gifts as a teacher.
In 2015, Divya and Prentiss established the Ayurvedic Nutrition and Culinary Training (ANACT) program. The first of its kind in North America, ANACT provides culinary professionals, Ayurvedic consultants and practitioners, yoga instructors and others the opportunity to learn the foundational skills and concepts of Ayurvedic cooking.
NAMA-certified and featuring a world-class faculty, ANACT is a one-of-a-kind program for anyone who wants to make Ayurveda a central part of their lives.