Divya's Ayurveda Seasonal Box
Our bodies change with the seasons and so do the foods that help us feel our best. We curate a box of products that will change each season to support you throughout the year. Subscribe and save 15% on our Seasonal Ayurveda Box, or order one time to support with a seasonal transition.
A seasonal approach to food is both natural and beneficial for your digestive health.
Fall Guide
What to Eat in the Fall
General Nutrition: increase fat, protein, and carbohydrates
Predominant tastes to favor: sweet sour salty
Vegetables: Avocado, Beet, Broccoli, Broccoli rabe, Carrot, Celery root, Chard, Collard greens, Fennel, Green beans, Kale, Kohlrabi, Parsnip, Radish, Rutabaga, Sweet potato, Taro root, Turnip
Grains: Amaranth, Einkorn, Farro, Oat, Red rice, Spelt, White basmati rice
Fruits: Apple, Cranberry, Dried fruit (soaked), Fig, Grape, Melon, Pear, Persimmon, Plum, Pomegranate, Tamarind
Spices & Herbs: Ajwain, Allspice, Basil, Black pepper, Cardamom, Cilantro, Cinnamon, Cloves, Coriander, Cumin, Fennel, Fenugreek, Ginger, Kalonji (nigella), Nutmeg, Rosemary, Saffron, Sage, Star anise, Tarragon, Turmeric, Vanilla
Fats & Oils: Cultured ghee, Olive oil
Legumes: Black (beluga) lentil, Green lentil, Kulthi lentil, Red lentil, Yellow split mung dal
Dairy: Buttermilk, Cow's milk (boiled and spiced), Fresh cheese Yogurt
Nuts & Seeds (soaked or toasted): Almond, Cashew, Hazelnut, Macadamia, Pecan, Pistachio, Sesame seed, Sunflower seed, Walnut, Pine nut
What's Included in the Fall Seasonal Box
Balanced Kitchari
2 meals
Lightly spiced with herbal tones and nourishing for the Fall weather.
Split Mung Bean Soup
2 meals
Creamy, comforting, and protein rich. Balancing for everyone, all year long.
Immune Boost Tea
4 oz.
An herbal blend of ginger, cardamom, and pepper to support good digestion and circulation.
Jaggery Rice
6.35 oz.
organic basmati rice, organic raisins, organic jaggery, organic fennel, pink Himalayan salt, organic cinnamon bark and leaf, organic cardamom, organic clove.
Ghee
8 oz.
Small-batch clarified butter from grass-fed cultured cream.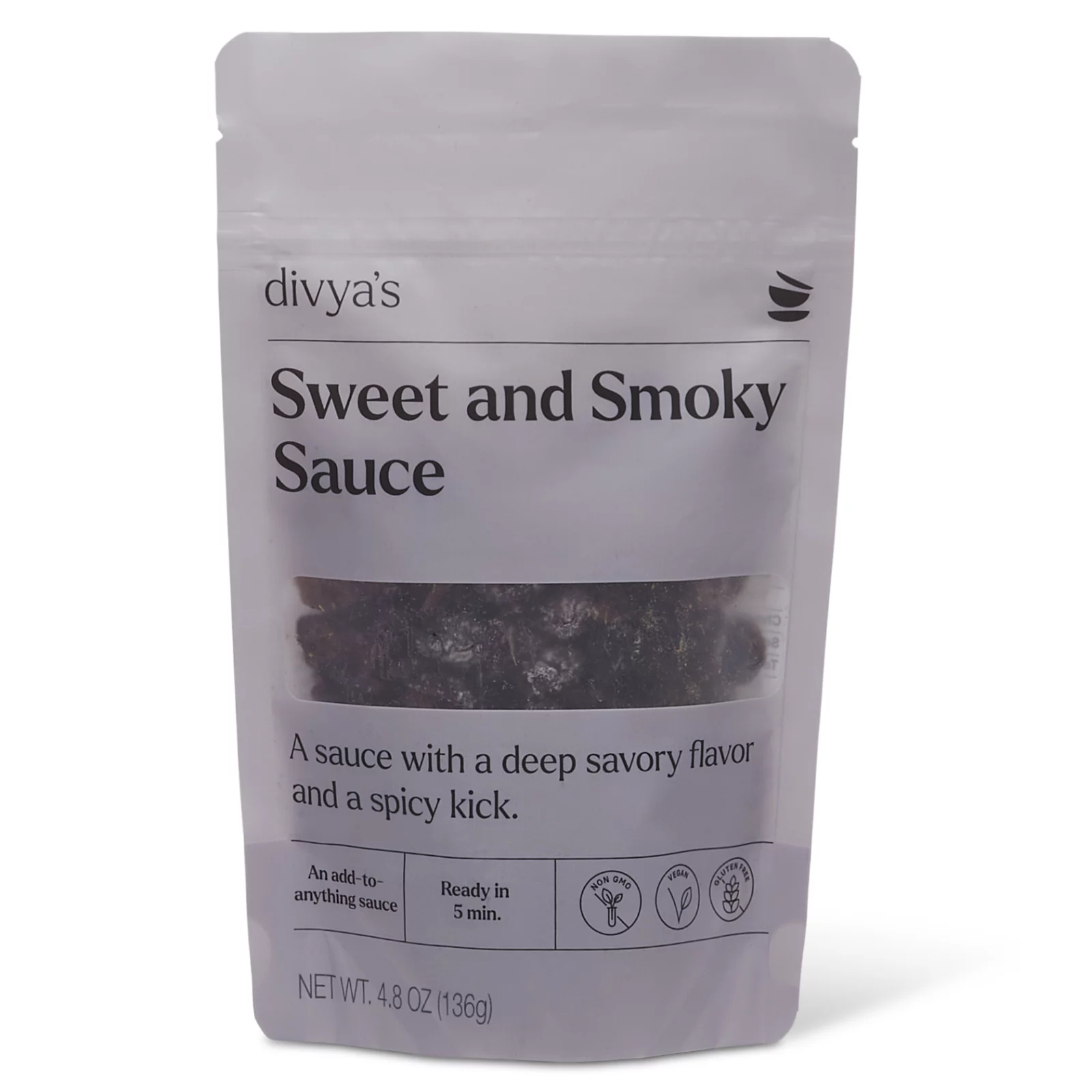 Sweet & Smoky Sauce
 sweet-spicy sauce for grains, vegetables, lasagna, or as a replacement for BBQ sauce.
FAQs
In a 1 ½-quart saucepan over medium high heat, add 2 cups of water, 2 tablespoons of ghee, 3 tablespoons of chopped walnuts or cashews and contents of the package. 

Bring to a boil, reduce the heat to low, cover and simmer for 12 to 15 minutes, until the rice is soft. Turn off the heat and allow the rice to set for an additional 5 minutes, covered.

Remove the cinnamon leaf and gently fluff with a fork. Serve steamy hot.
Drink up to 2 cups daily, 30 minutes before or 1 hour after a meal; if you're feeling sick, increase to 4 cups per day.