Featured Article
Here at Divya's, we're often asked about Ayurveda's perspective on raw foods. In this article, we talk about the pros and cons of eating raw dishes and snacks, how to enjoy them safely and when to avoid them altogether.
View Article
Recipes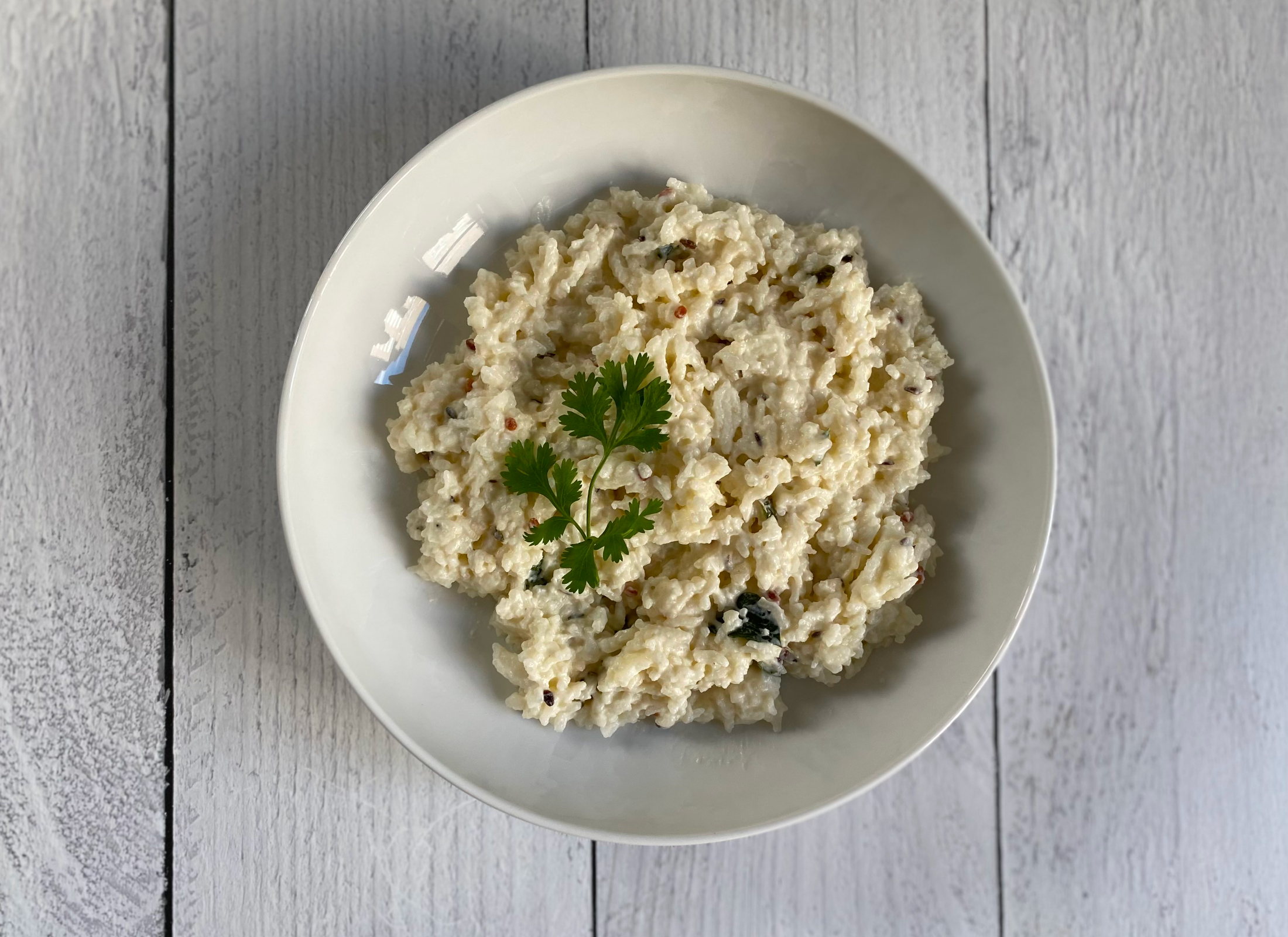 Recipes
Traveler's Yogurt Rice
Summer travel creates an excess of fire and movement in our bodies. Unfortunately, most "travel" foods pile on more of the same. That's why Divya loves this recipe—it's cooling, substantial and easy to digest.
Recipes
Jicama Salad with Snow Peas, Avocado, and Watercress (Khasa Salad)
Here, Divya presents a recipe from her friend and mentor Yamuna Devi.
Recipes
Cooked Apple Pre-Breakfast
Want to know the gentlest, most effective way to wake up your digestion and start the day? It's quick, easy, and incredibly good for you (the benefits are listed at the end of this page).