Featured Article
In this article, Divya introduces the essential Ayurvedic principle of food combining. She teaches us that it's not enough to choose healthy ingredients. True health requires us to select quality ingredients that, when combined in a meal, support strong and balanced digestion.
View Article
Recipes
Recipes
Chana Dal and Carrot Soup
This protein-rich soup is delicious, flavorful, and very satisfying during the cold season.
Recipes
Pear Upside-Down Five Spice Cake
This delicious, seasonal recipe was developed by one of Divya's former students. Featuring whole grains, natural sweeteners and digestive spices, this cake feels as good as it tastes.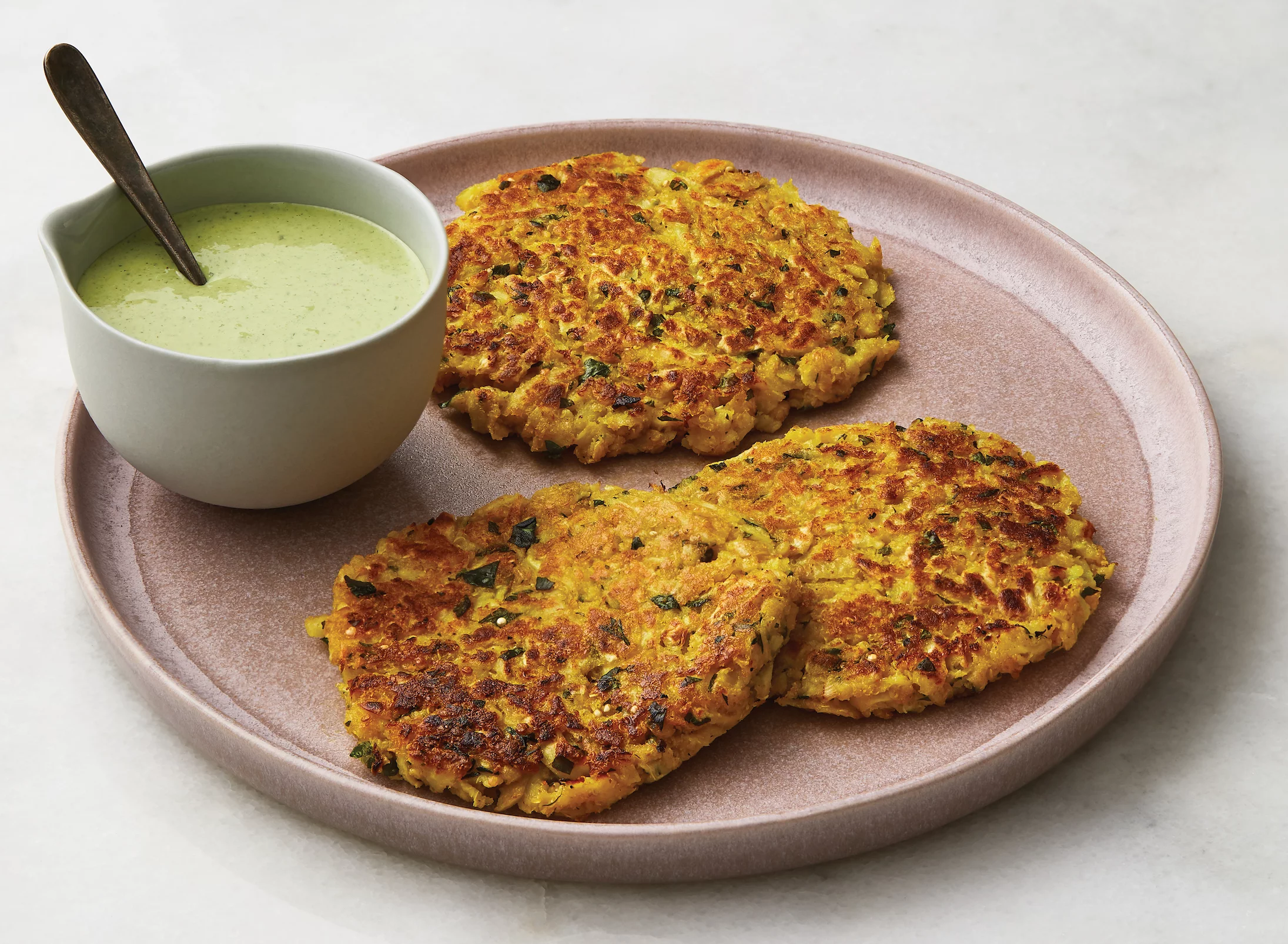 Recipes
Celery Root and Taro Pancakes
A healthier, more balancing alternative to potato pancakes. Although they're great any time of year, Divya prefers them in the colder months.
In the Kitchen
Ingredient Spotlight: Ghee
If Divya had to choose one staple she couldn't go without, it would be ghee. In this article she explains its properties and healing benefits, as well as tips for sourcing the highest quality ghee.