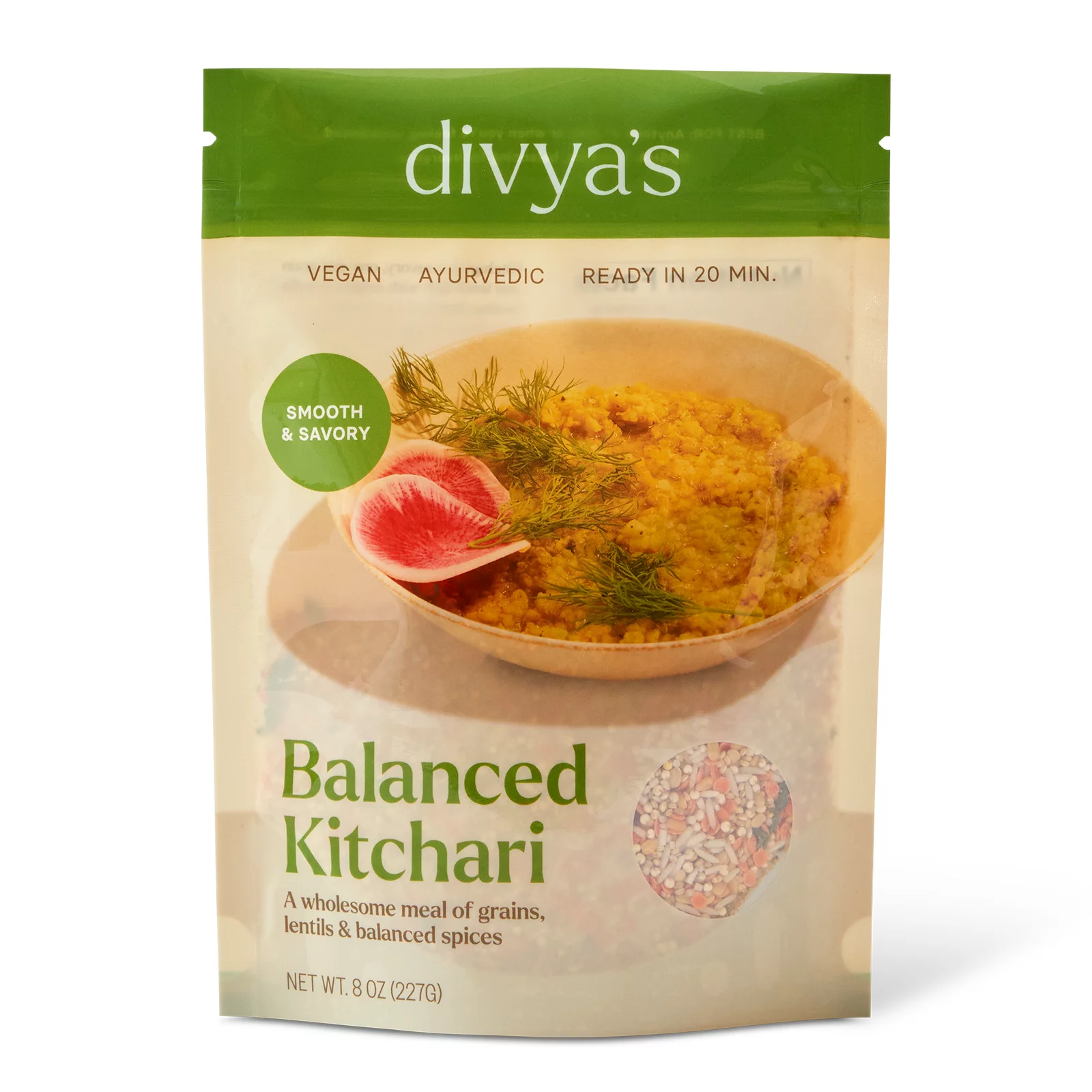 Balanced Kitchari Group Size
-
Balanced Kitchari is a smooth and savory one-pot meal that's perfect for anytime of year, or when you're feeling imbalanced. We've combined soaked and dehydrated grains and lentils with our freshly ground spice blend to make a convenient, feel-good meal. Enjoy this delicious, plant-based dish as is, or add your favorite veggies. Ready in 20 minutes.
Tridoshic – Balancing for everyone.

Gluten Free
Vegan
Non-GMO
This product is designed to have the entire package contents cooked at once. Each group size package contains 8 oz. Each single serving package contains 4 oz.
Formerly called Khichari: Tridoshic – Balanced Flavor.
$12.99 — or subscribe and save 15%
Perfectly Balanced
I know that I can make this on my own, but life gets busy. This is a perfect meal either when I'm too busy to prepare a whole meal or when I know my body is craving whole, nutritious foods. The group size also saves me from having to cook for a few days. Thank you for making this balanced meal accessible and delicious.
Love the balanced kitchari!
It's super easy to prepare, it is delicious and it makes you feel replenished but not heavy…. The best!
Delish!!!
Excellent spices that makes up this healthy
Meal!!!
Items For A Happy Kitchen
Items For A Happy Kitchen