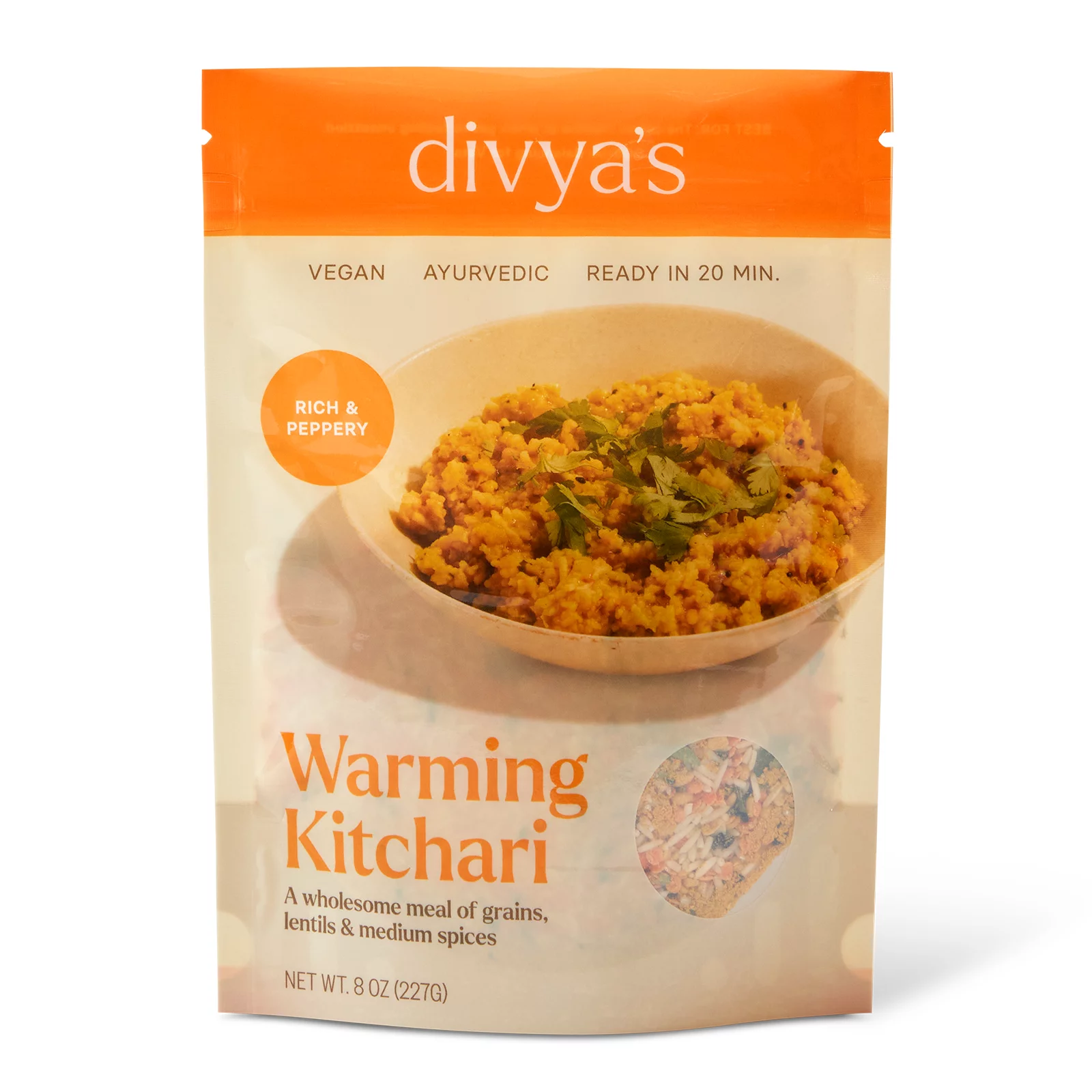 Warming Kitchari Group Size
-
Warming Kitchari is a rich and peppery one-pot meal that's perfect for the cooler months or when you're feeling unsettled. We've combined soaked and dehydrated grains and lentils with our freshly ground spice blend to make a convenient, feel-good meal. Enjoy this delicious, plant-based dish as is, or add your favorite veggies. Ready in 20 minutes.
Balancing for Vata

Gluten Free
Vegan
Non-GMO
This product is designed to have the entire package contents cooked at once. Each group size package contains 8 oz. Each single serving package contains 4 oz.
Formerly called Khichari: Vata – Medium Flavor.
$12.99 — or subscribe and save 25%
Easy to make but too spicy for me
I love that Divya is making easy to cook packs of kitchari and soups. I am finding some of them a bit to spicy and they make me cough. Some are perfect and gentle. I am finding my way.
Excellent Kitchari!
Was very confused 🫤 with my order because I had ordered 3 of the 3 packs and I got 3 of the Group Size. What happened? Thanks 🙏🏻 so much! Warmly, Jennifer C Moyer 🕉
Wonderful!
I am new to Ayurveda cooking and dishes - as I am an Ayurvedic herbalist in training. But when I saw your ad come up somewhere online - I thought I am going to try this. I cooked the first envelope. I tried it - and was not sure. But I ate it again a few days later and realized the seasonings had really grown on me. I ate 2/3 of the bowl I had refrigerated. The next night I ate the rest as a side dish - and very much enjoyed it. I look forward to making the next batch!
Items For A Happy Kitchen
Items For A Happy Kitchen