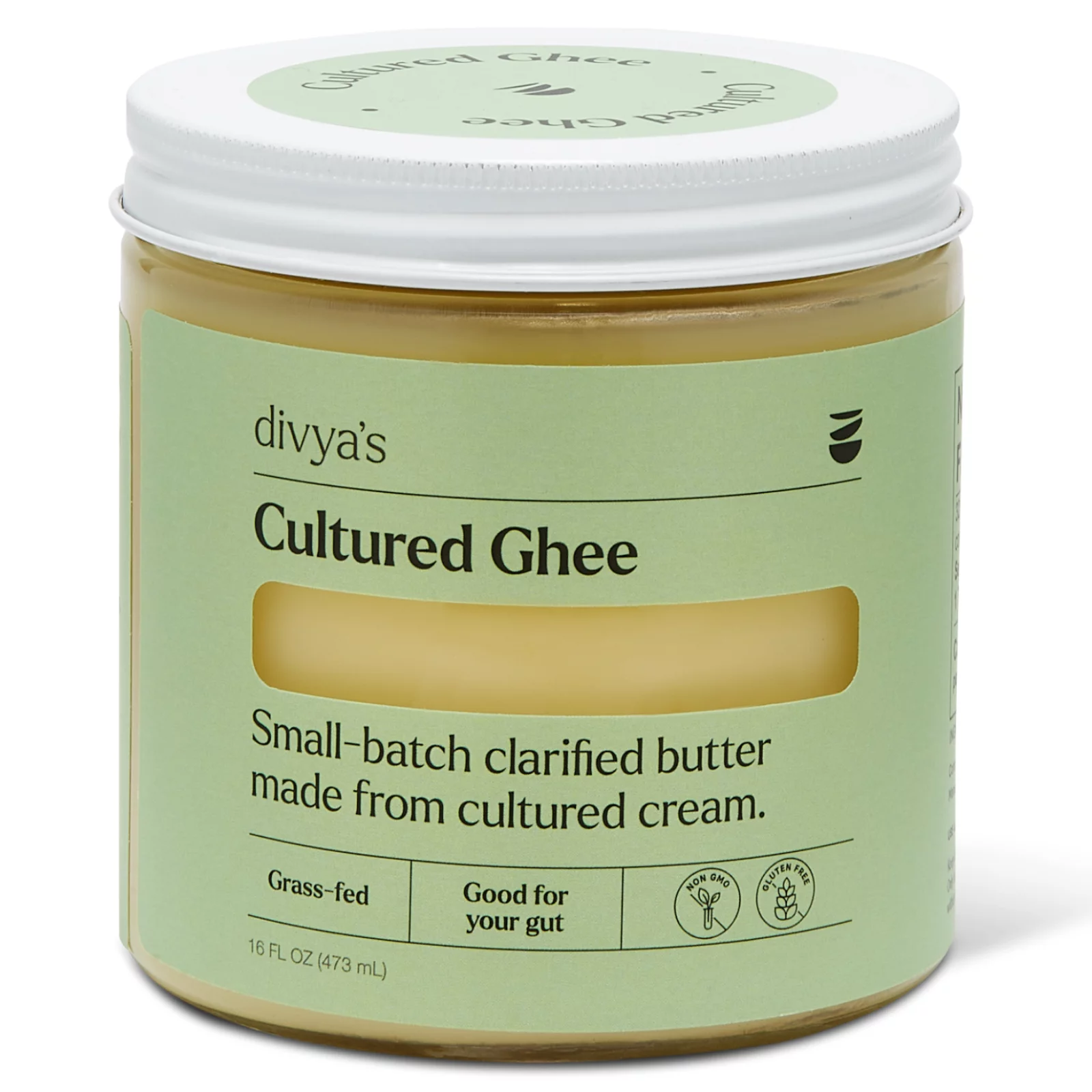 Cultured Ghee
-
Small-batch clarified butter from grass-fed cultured cream.
Our small-batch ghee is made by culturing grass-fed heavy cream, which is then churned into fresh butter and slow cooked until clarified. This traditional Ayurvedic three-day process produces the tastiest, healthiest, most nourishing ghee.
Choose from 8 oz. or 16 oz.
Learn more about ghee in our journal.
HOW TO USE
With its high smoke point, ghee is perfect for all cooking methods, including sautéing, roasting and frying.
BENEFITS
Supports the brain's functions of learning, retention and recall
Aids in healing the lining of the gut
Promotes overall longevity
Enhances complexion and glow of the face and body
Provides sustaining energy
Produces healthy bile by supporting the liver
Helps decrease bad cholesterol
Regulates the metabolism of fat
INGREDIENTS
ghee (from grass-fed cultured cream).
wonderful taste, really nourishing
I put a little bit of ghee in my oatmeal in the morning, in my Kitchari, and in my vegetables. My body feels deeply nourished.
Organic?
I had assumed that the Ghee would be organic, and was very surprised to find out that it was not organic I think that's more important than being Cultured under the full moon
More products for a life of joy
Free Shipping For Orders Over $75
Items For A Happy Kitchen
Items For A Happy Kitchen