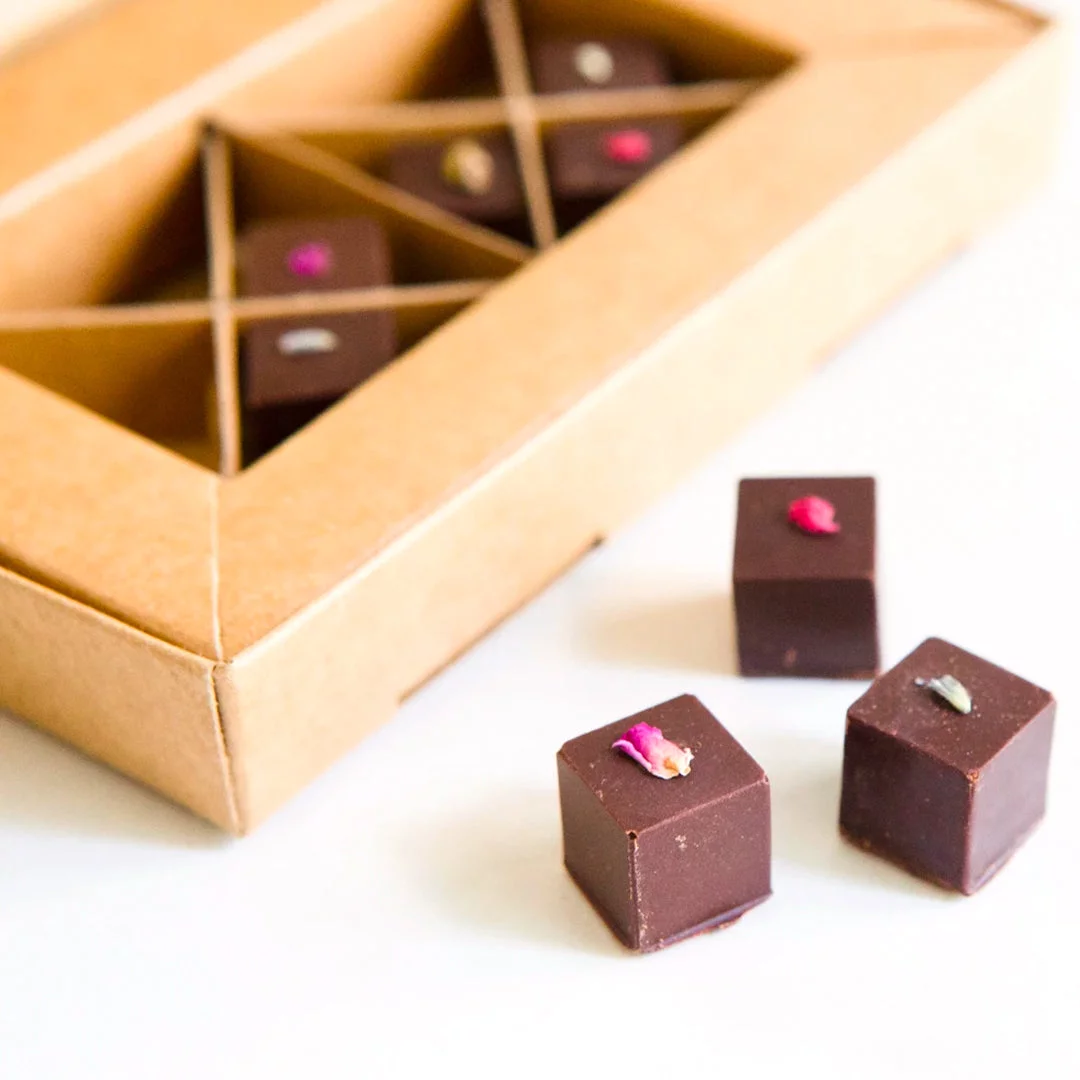 Elements Chocolate Truffles Set
-
Raw and organic with no dairy, refined sugar, soy, preservatives, gluten or GMO's. Sweetened just with raw honey and infused with Ayurvedic superfoods. A perfect sampler, this pack contains 8 truffles of following flavors (mix of any 4):
• Orange Pistachio with Turmeric Infusion
• Rose with Cardamom Infusion
• Raspberry with Beetroot Infusion
• Peppermint with Lavender Infusion
• Sea Salt with Turmeric Infusion
• Ginger with Black Pepper Infusion
In stock
Tasty but small
These truffles have great flavor but are less than bite sized! I would have loved a larger piece especially for the price
A delightful moment
These are the perfect portion size to feel like you had something special
Without over doing it. Chocolate tastes smooth & pure! Packaging is so nice.
Items For A Happy Kitchen
Items For A Happy Kitchen