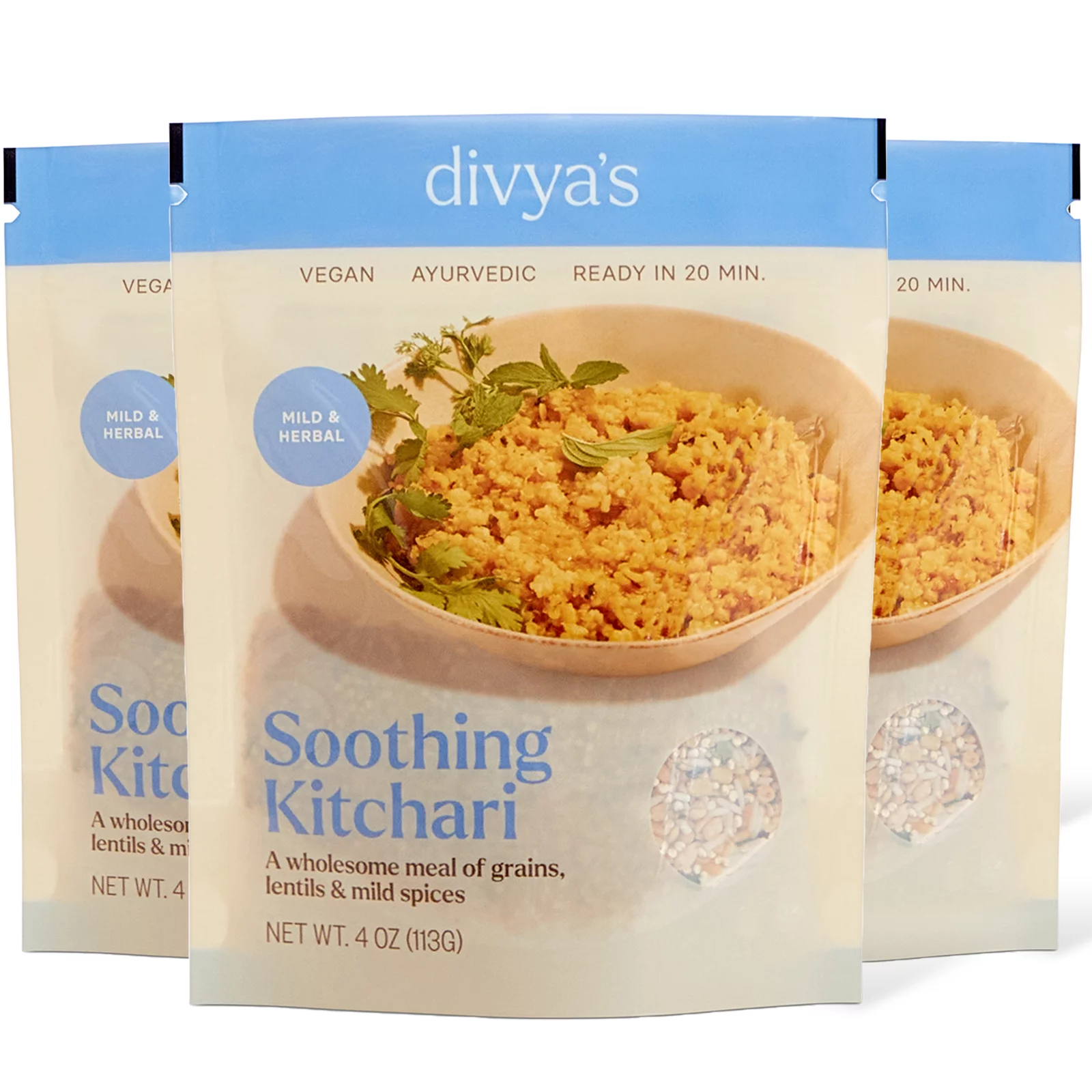 Soothing Kitchari Single Serve
-
Soothing Kitchari is a mildly spiced one-pot dish that's perfect in summer, or anytime you're feeling overheated. We've combined soaked and dehydrated grains and lentils with our freshly ground spice blend to make a convenient, feel-good meal. Enjoy this delicious, plant-based dish as is, or add your favorite veggies. Ready in 20 minutes.
Balancing for Pitta

Gluten Free
Vegan
Non-GMO
This product is designed to have the entire package contents cooked at once. Each group size package contains 8 oz. Each single serving package contains 4 oz.
Formerly called Khichari: Pitta – Mild Flavor.
Soothing Kitchari Single Serve
Soothing Kitchari Single Serve
great on the go meal. The base is a very nice a blank canvas for what ever veggies and proteins you want to add.
Items For A Happy Kitchen
Items For A Happy Kitchen