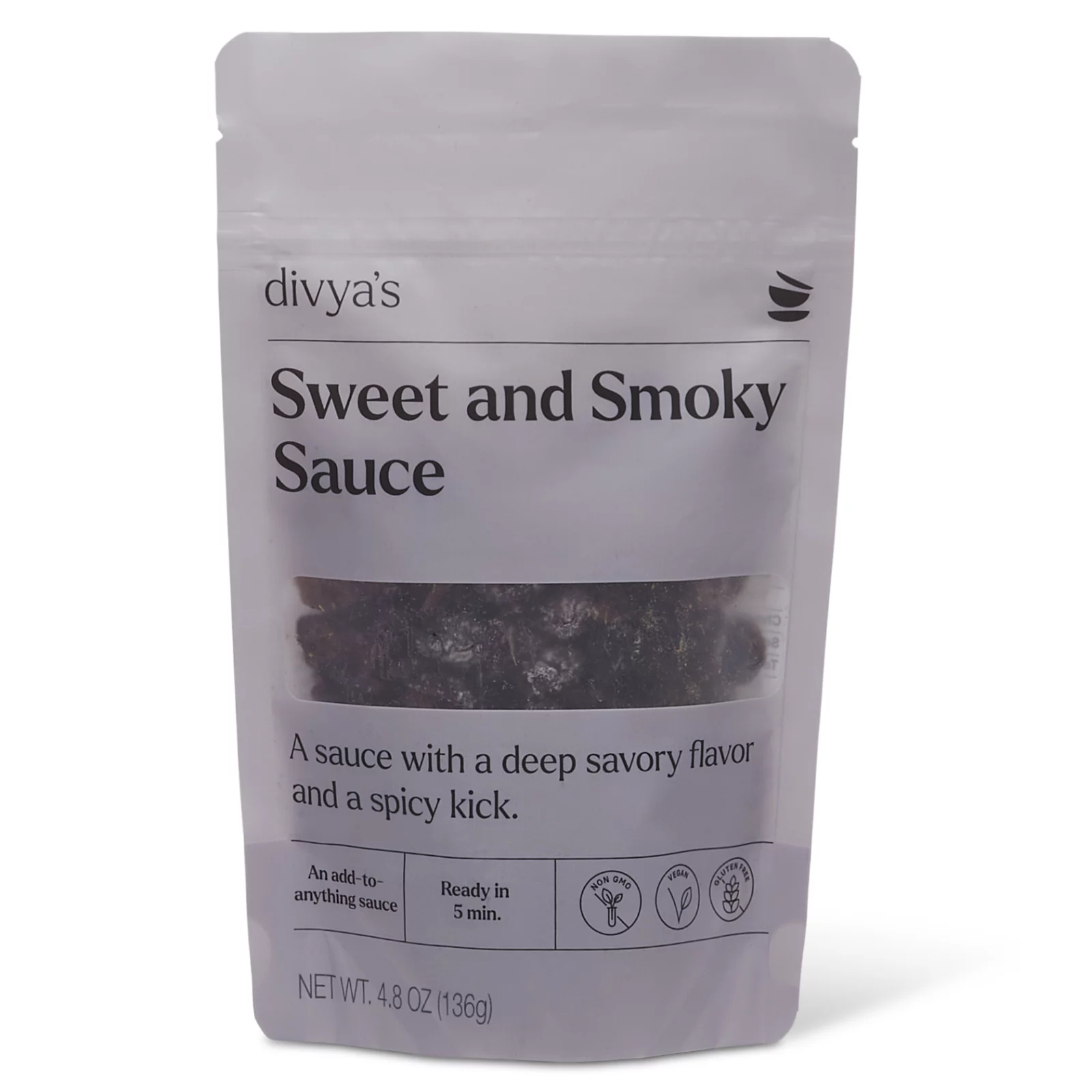 Sweet and Smoky Sauce
-
We combine smoky black cardamom with sweet raisins and tart cranberries for a delicious and robust spicy-sweet sauce. Add it to grains, vegetables and lasagna, or use as a replacement for barbecue sauce. Ready in 5 minutes.
Gluten Free
Vegan
Non-GMO
Contains 9.6 oz.
$11.99 — or subscribe and save 15% 4.8 oz
In stock
Missing
Divya's, please contact me...the sauce was missing from.my subscription box & I can't seem to be able to get into the help area of your site. Help
Sauce
Beyond delicious! Will be my go-to sauce for everything! Super easy to make too!
Must-have in my pantry. All time favourite of me, family and guests.
Items For A Happy Kitchen
Items For A Happy Kitchen