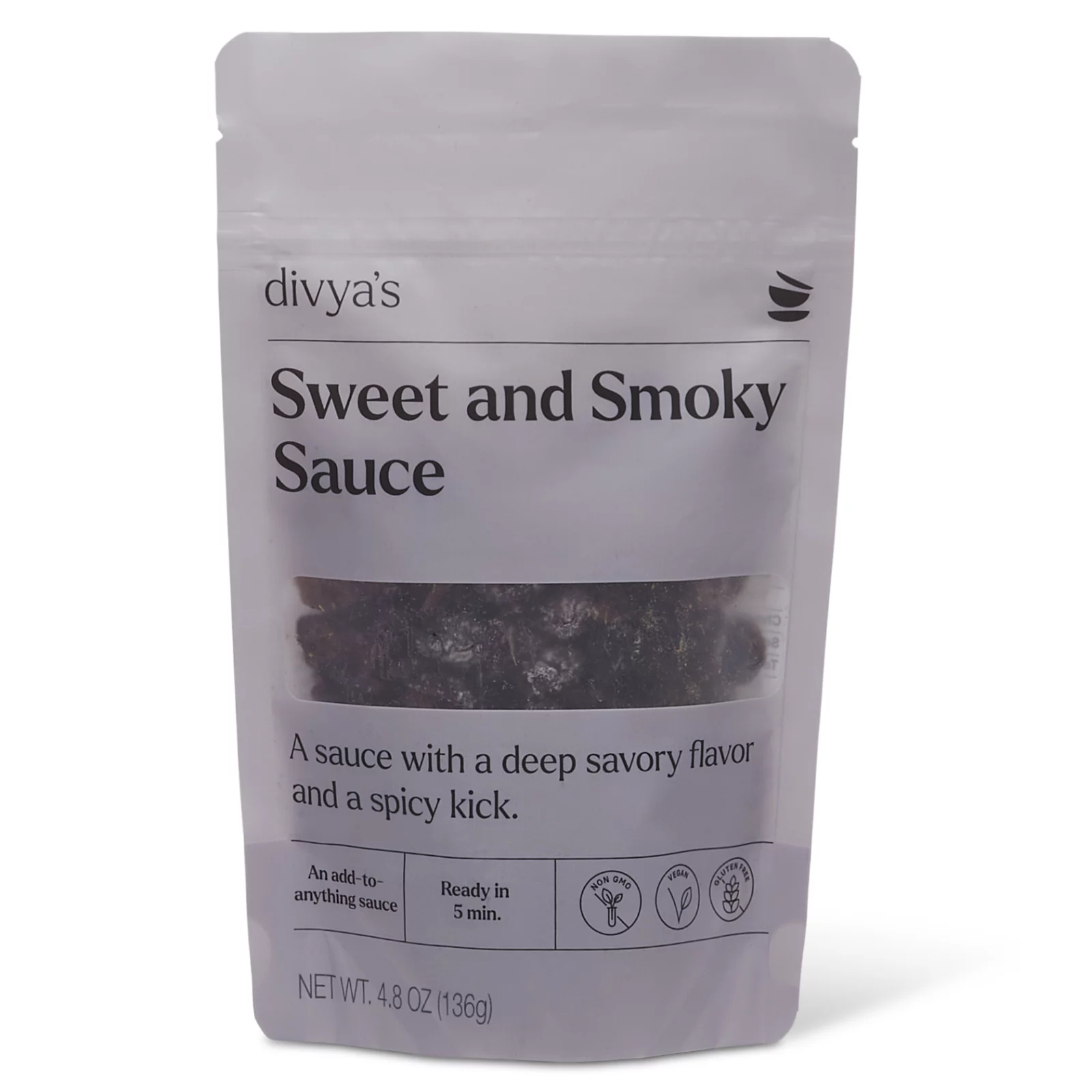 Sweet and Smoky Sauce
-
We combine smoky black cardamom with sweet raisins and tart cranberries for a delicious and robust spicy-sweet sauce. Add it to grains, vegetables and lasagna, or use as a replacement for barbecue sauce. Ready in 5 minutes.
Contains 9.6 oz.
$11.99 — or subscribe and save 15% 4.8 oz
In stock
Must-have in my pantry. All time favourite of me, family and guests.
delicious & nutritious vinegar free sauce
seems i can never find vinegar free condiments, and this one is so pure and satisfying on anything you put it on! truly Ayurvedic in its
composition and taste balance.
Absolutely delicious!!
I love this mixture! I have started keeping this sauce/chutney at all times in my refrigerator as a post-meal treat and workds as a great digestive. I add some fresh mejdool dates to the mixture when it is boiling and a tinge more of rocksalt and it is YUMMY!