Give the Gift of Balance
Holiday Bundles
Shop Now
Divya's Masterclasses
Learn the fundamentals of Ayurvedic cooking from Divya herself
Learn More
Featured Products
Full Moon Ghee
Rich in butyric acid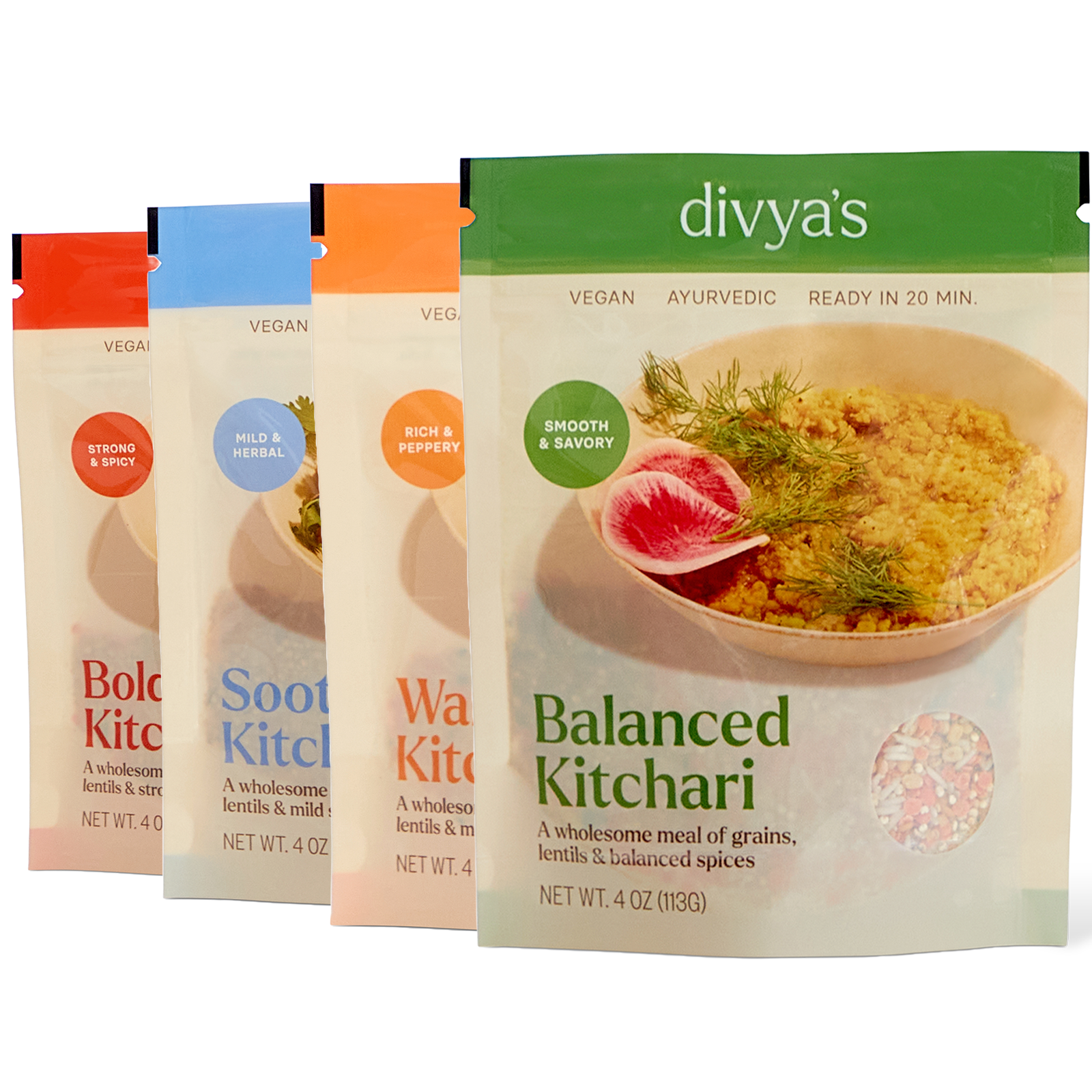 The Complete Kitchari Bundle (Single Serving)
Single servings of our complete kitchari collection.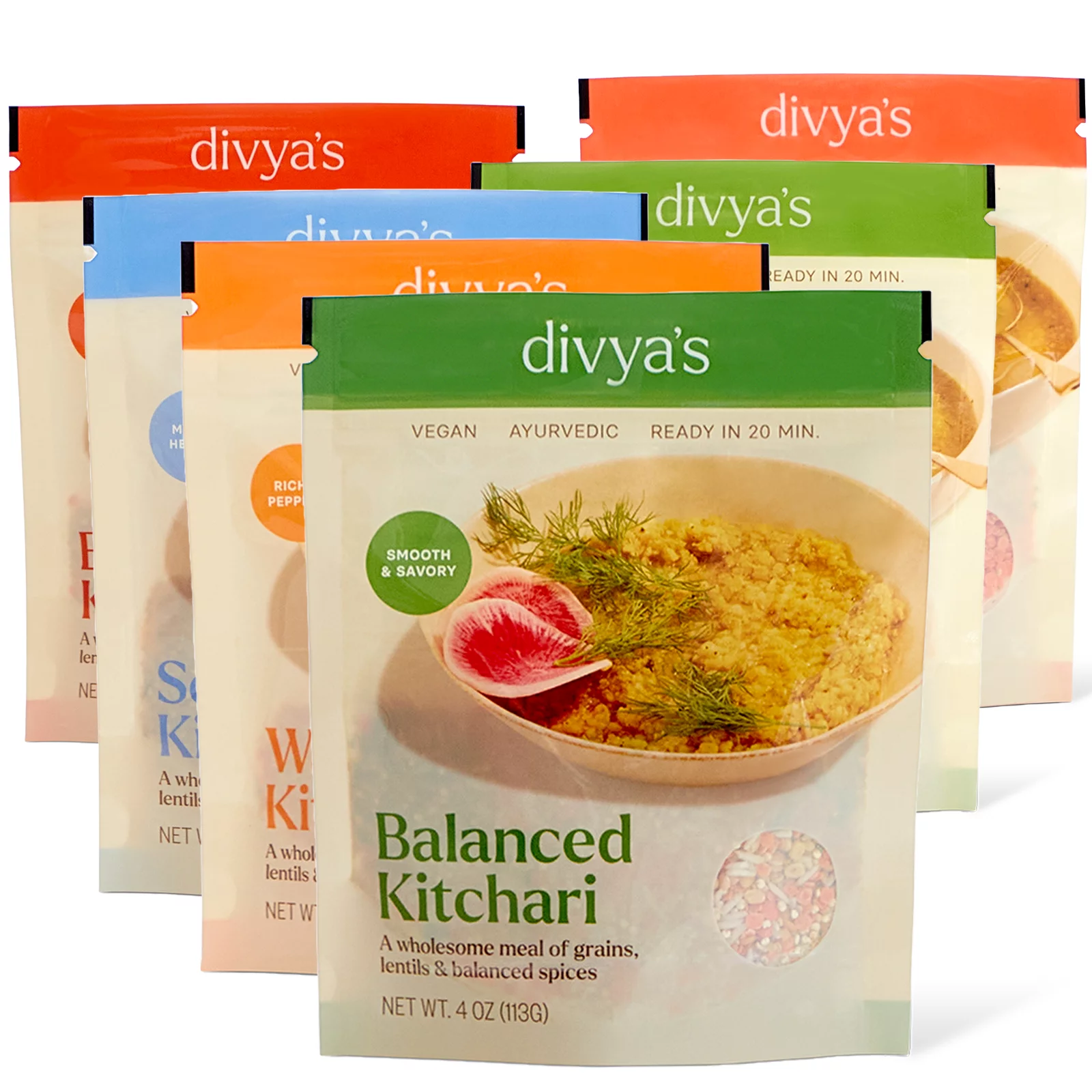 The Complete One-pot Meal Bundle
Our full collection of one-pot meals. Ready in 20 minutes.
Build Your Own Subscription Box
25% Discount for a Limited Time!
Get 25% off of every subscription order
Early Access to New Products
Early access to the wonderful new items we're cooking up!
Free Samples
Sometimes we include free samples just to say Thank You 🙂
The Foundations of Ayurvedic Cooking
Divya's Masterclasses
Learn from Divya herself as you master the secrets of her world-renowned healing recipes and Ayurvedic teachings. Get lifetime access today.
$197
Learn More
Modern, plant-based, rooted in Ayurveda.
Divya's Kitchen is a full-service, plant-based restaurant in Manhattan's Lower East Side. Named one of OpenTable's 50 Best Restaurants for Vegetarians in America, our menu features modern classics from around the world, reimagined through an Ayurvedic lens. We believe food should feel as good as it tastes, and that's why we prepare all of our food daily–from scratch–using the freshest, highest quality ingredients. Divya's Kitchen offers indoor and outdoor dining, takeout, and delivery. Walk-ins and reservations are welcome.
DISCOVER THE RESTAURANT