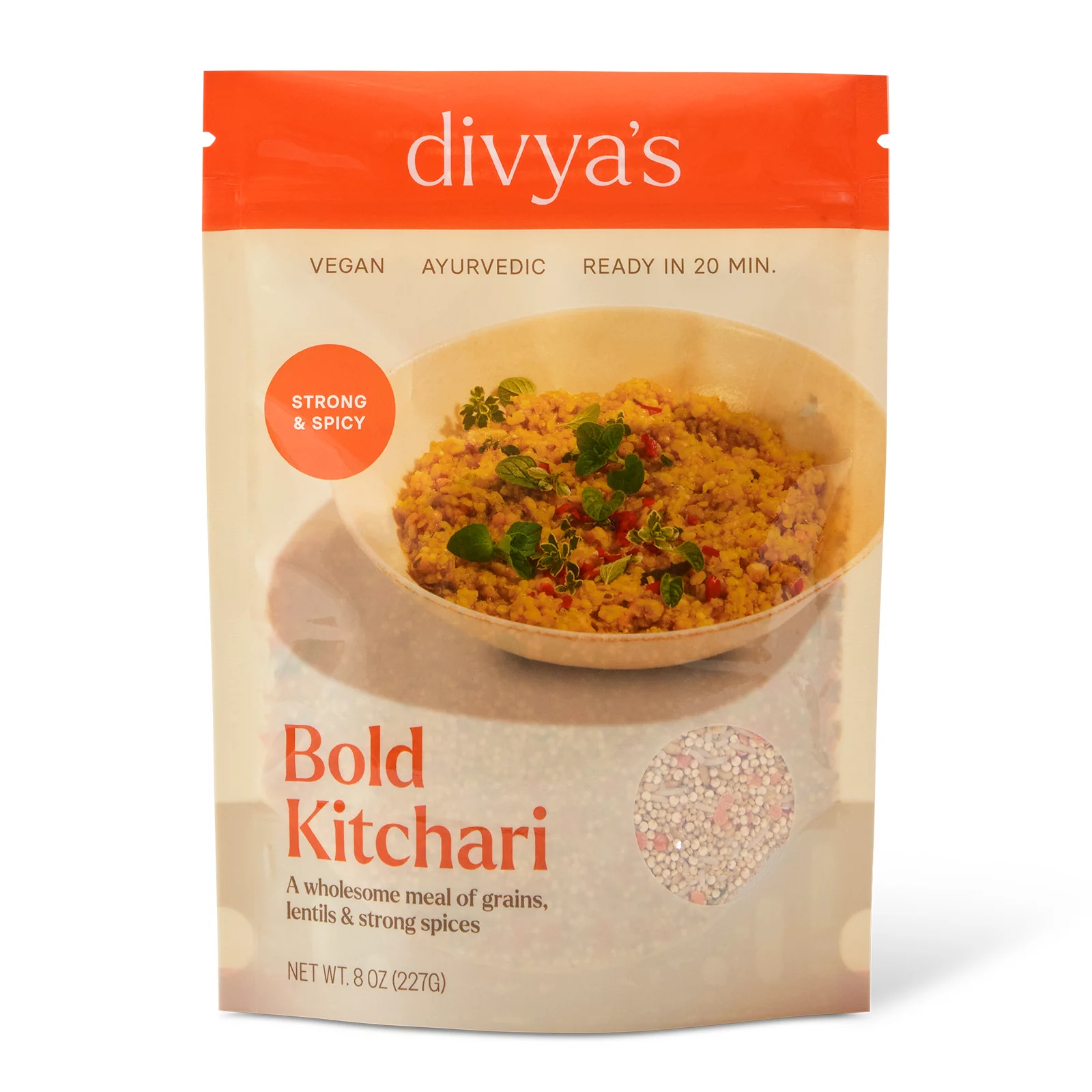 Bold Kitchari Group Size
-
Bold Kitchari is a strong and spicy one-pot meal that's perfect for late winter and spring, or when you're feeling sluggish and weighed down. We've combined soaked and dehydrated grains and lentils with our freshly ground spice blend to make a convenient, feel-good meal. Enjoy this delicious, plant-based dish as is, or add your favorite veggies. Ready in 20 minutes.
Balancing for Kapha

Gluten Free
Vegan
Non-GMO
This product is designed to have the entire package contents cooked at once. Each group size package contains 8 oz. Each single serving package contains 4 oz.
Formerly called Khichari: Kapha – Strong Flavor.
$12.99 — or subscribe and save 25%
The Best Kitchari
I have been ordering Divya's kitchari for years. Only because I can't even make it better myself, it's so good and nourishing!
Delicious and so satisfying!
Items For A Happy Kitchen
Items For A Happy Kitchen